While getting ready for work this morning, I read this on twitter:
Searching for an article with "atheists need to" Google responds with "shut up", "die", and "chill". The hate still catches me off guard.

Brianne Bilyeu (@abiodork) August 9, 2012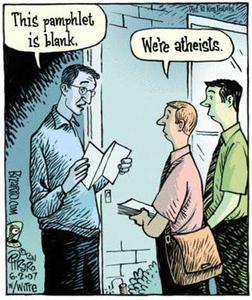 So I thought I'd try some autocompletes. The results were interesting.
atheists need to
atheists need to shut up
atheists need to shut
atheists need to die
atheists need to chill

christians need to
christians need to wake up
christians need to die
christians need to stand up
christians need to grow up

muslims need to die
muslims need to be exterminated
muslims need to chill
muslims need to grow up

jews need to
jews need to die
jews need to get over the holocaust
jews need to be perfected
jews need to be exterminated
Nobody seems to know anything about mormons:
mormons need to
mormons need to work to increase favor
things you need to know about mormons
everything you need to know about mormons
what you need to know about mormons
I guess buddhists and agnostics don't need anything:
buddhists need to
agnostics need to
And taoists might as well be atheists:
taoists need to
atheists need to shut up
atheists need to shut
atheists need to die
atheists need to chill

So what about "atheists are?"

atheists are
atheists are
atheists are retarded
atheists are smarter
atheists are so stupid

christians are
christians are crazy
christians are ignorant
christians are hypocrites
christians are delusional

muslims are
muslims are exempt from obamacare (wait...what?)
muslims are animals
muslims are coming
muslims are crazy

jews are
jews are a race
jews are not white
jews are not a race
jews are white

mormons are
mormons are crazy
mormons are not christians
mormons are christians
mormons are a cult

buddhists are
buddhists are atheists
buddhists are killing muslims
buddhists are vegetarians
buddhists are hypocrites

taoists are
taoists think caves are
are taoists atheists
what are taoists beliefs
are taoists vegetarians
Facebook | MySpace | Twitter | Digg | Reddit | Stumble |
blog comments powered by

Disqus