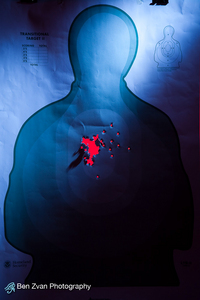 I recently received my permit to carry a pistol in the state of MN, a permit that is accepted by many other states. During this fairly long process, I realized that this is not something within the reach of the average citizen.
In order to get a permit, Minnesota State Statute 624.714 requires that you take a class from a certified firearms training instructor. This class can cost anywhere from $75 to $150, depending on where you take the course and what services are offered with it. The class also includes a live-fire qualification test. For that test, you'll need a gun ($15 to rent), ammunition ($8-20), a target ($2), and a place to shoot ($15-30).
Once you have your certificatate you have to go, in person, to the sheriff's office in your county to present your application, certificate (and your own photocopy), and pay an application fee. The fee is typically $100 since the law states that is the maximum that a county may charge. The various sheriff's offices have different, restricted hours for accepting these permits that tend to be during business hours. For example, the Hennepin county sheriff will only accept applications between 8:30 AM and 3:30 PM (exactly) Monday through Friday. So you have to have the flexibility to take time off during the day. (This might actually be an advantage to the unemployed and people working low-wage, off-hours jobs.)
At this point, you get to wait up to 30 days for your permit to be mailed and delivered. This is effectively the same as the two-week waiting period for a permit to acquire a handgun. Once you receive your permit you're permitted to carry a pistol, rifle, or shotgun openly or concealed throughout the state of Minnesota. So, if you don't already own one, maybe it's time to buy a gun.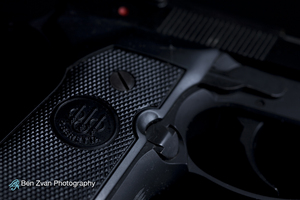 There are cheap guns out there, but you don't want to buy any of those because they might blow up and kill you or they might misfire or something else might happen that keeps you from protecting yourself with them. So you'll want to spend at least $300 for a gun, probably closer to $600 or $800 for something that's really worthwhile. Luckily, your permit to carry also counts as a permit to acquire, so you can just go into any gun shop and buy whatever you want, probably .45 caliber.
Now that you have a gun, there are things to think about when it comes to ammunition. You probably don't want to worry about hitting people behind your attacker…like your family and friends in the next room or that nice couple 18 blocks away, and you'll probably want to make sure that whoever you start shooting at goes down for the count, and you probably don't want to get sued by your attacker because of some crazy, unexpected problem with the bullets. This means buying ammunition other than full metal jacket (FMJ) and it means you need high-quality. You're looking for something that a. expands or breaks up on impact and b. does as much damage as possible, c. doesn't come out the other side of a target (person, chair, building, 2x4) in any condition to cause unplanned damage and d. is as reliable and consistent as possible. If you bought a .45 as your carry weapon, that means you're going to pay through the nose for FMJ, not to mention hollow-point. $30 for a box of 20 is not unlikely.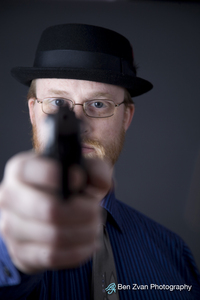 Putting a gun in your waistband is a bad idea. You don't want it to snag on something and shoot you in they whatever-it's-pointing-at and you don't want it to fall out while you're not looking...or while anyone else is looking for that matter. Like guns, cheap holsters are exactly that: cheap. Spend $50 at least for something that's shaped to your gun and fits you well.
Now that you have a gun and ammunition and a way to carry it, you want to have experience with it. You'll want to go to the range every few weeks to make sure that using your gun is second nature to you. You want to be able to reload, clear jams and work the safety as easily as you breathe. So you'll need a lane and 50-100 rounds every time you go (not all of them have to be your carry ammunition, but some sure should be.) So expect to spend between $50 and $200 every few weeks.
And, if you ever do shoot someone, you'll want a lawyer on retainer so you don't have to spend too long in jail. That's going to cost you another $350, minimum.
What's that add up to? Around $1000 initial outlay and up to an additional $1000 per year every year you have a permit. In Minnesota, you have to renew every 5 years. That means taking the course over and paying another, smaller, permit fee. I don't know what the legal income requirements are for poor people carrying guns, but the practical, financial requirements seem pretty high.
Update: Some friends have pointed out that I missed a few things relating to the total cost of ownership of a gun. These were mostly on the issue of safety; things that I didn't think about because they were so obvious (to me).
If you have a gun in the house, it needs to be kept safe. Since guns are inherently dangerous objects, 'safe' has a pretty broad meaning. It should be kept where it cannot be stolen or picked up by children and in a way that it cannot be used if it is stolen or picked up by someone. If you are merely owning a gun, you can accomplish this with a fairly inexpensive safe or heavy lock-box. If you are carrying a gun, you will also need a way to lock it in your car and, most likely, near wherever you get dressed. A home safe could cost anywhere from $30 to several thousand dollars (if you have a lot of guns) and lock-boxes for the car and your closet will cost about the same.
Greg Laden also mentioned in his link to this article that I failed to mention liablility insurance. He makes a good point, and it's something that I hadn't even considered.
Facebook | Twitter | Reddit | Stumble
blog comments powered by

Disqus