I have a problem with the Gnome Keyring. A Keyring is supposed to be a secure place to store passwords for your applications so that you don't have to remember them all, but malicious users and applications won't have access to them. I think Gnome fails on this point.
When I log into my Fedora 14 box in the morning, I'm prompted for my Keyring password so that 'an application' can have access to it. What application? Why? Is this some malware? Is Firefox trying to run a Javascript function to send my passowrds to Romania?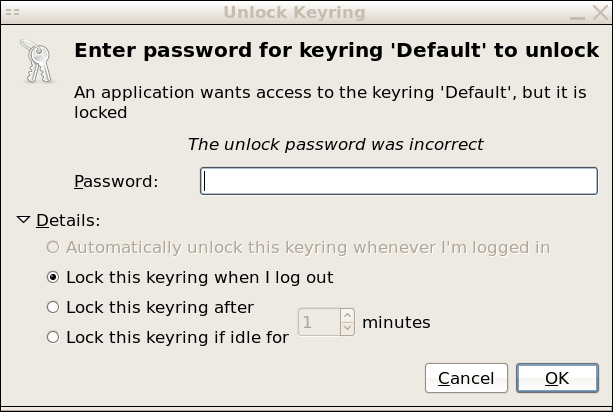 And why is the dialog so freaking huge?
When an application wants access to the Mac OS Keychain, the Keychain is very specific about what application wants it. That way, I can at least know that the application wanting access is 1. something I've opened, and 2. something that needs access to my Keychain.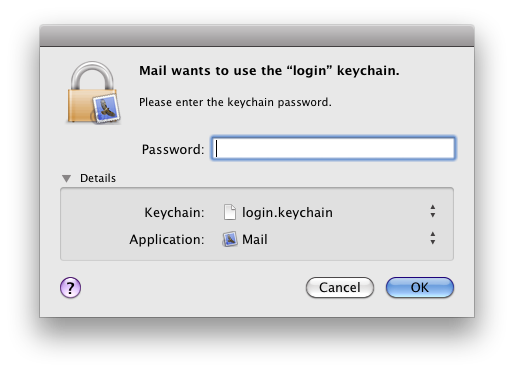 I'm hoping that Linux will be a good desktop OS someday. It's definitely better than Windows, but sheesh!
Facebook | Twitter | Reddit | Stumble
blog comments powered by

Disqus